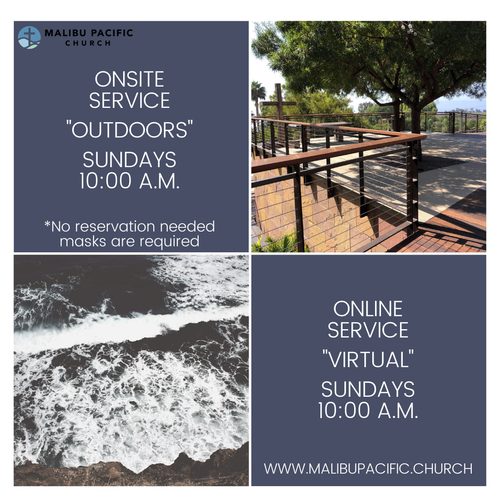 Sunday @ 10:00 a.m. [Outdoors]
3324 Malibu Canyon Road
Malibu, CA 90265
We would love to see you live and onsite
to worship on the patio of Malibu Pacific Church.

Reservations are not required but masks are.

Not comfortable with onsite services?
No worries - we will continue to offer the
same high-quality online service every Sunday at 10:00 a.m.

Onsite or online...we can't wait to worship our Lord Jesus Christ together!